Writing Doesn't Have to Be Lonely
Most writers work in isolation, without an editor or collaborative writing environment of any kind. Important stories are left untold or underdeveloped and we all lose out.
Foster's mission is to make editorial and collaborative support accessible for all writers.
We envision a world where every writer can tell world-changing stories alongside community. Where ideas find their highest expression through human collaboration. And where the lone genius myth yields to the truth: the best ideas and the best writing are forged through collaboration, not isolation.
One-Click Writing Support ✨
Imagine if every writer had immediate access to a team of co-authors, editors, and experts on a moments notice whenever they needed help on a piece of writing. What stories might we tell that would have been impossible to create otherwise? How might the quality of writing on the internet change more broadly? Who wouldn't benefit from clearer and more compelling communication?
As of today, this team exists. You can now access Foster with a single click inside of Google docs and summon a ready-made writing support team. Press one button for strategy, research, development, copywriting, or proofreading on any draft within 24 hours. Pay $0.07 per word for contributors to make your writing shine.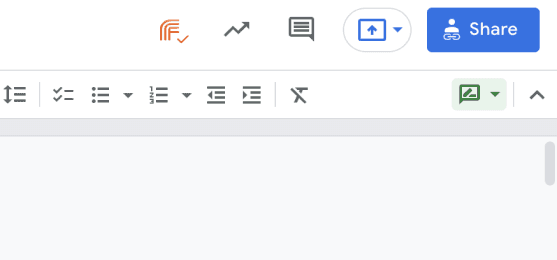 Over the past two years, Foster has  supported thousands of drafts, from vulnerable personal essays to short stories, viral Twitter threads to novels. Install The Extension to get started with editorial support on your next draft.
Powered by The Foster Collective
Foster is powered by a collective of writers, editors, and experts. Together, we turn rough drafts into polished finished pieces.
Foster contributors are passionate about the written word. They believe that great writing and great stories matter. Contributors are given access to a feed of curated drafts to which they can contribute their insight through comments and suggested edits. They give strategic feedback, provide research or expertise, or give developmental and content editing help.

Contributors support stories that matter to them. When a contributor edits or collaborates on a piece of writing in Foster, they make a personal investment in bringing that story into the world. This is unlike any other talent collective; purposeful, fractional, and on-demand.
Through supporting writers, contributors engage in rich discourse, form new relationships, support perspectives they care about, and strengthen subject-matter expertise. This act of co-writing can be deeply fulfilling, rewarding, and fun.
Beyond the intrinsic motivation of supporting writers and their stories, Foster contributors earn cash on every draft ranging from "a cup of coffee" to hundreds of dollars. They also receive THANKs, our native "gratitude points," given at the end of the process for each draft to recognize contributors and their contributions. THANKs convert into NFT ownership in the Foster DAO. (More on that soon 👀)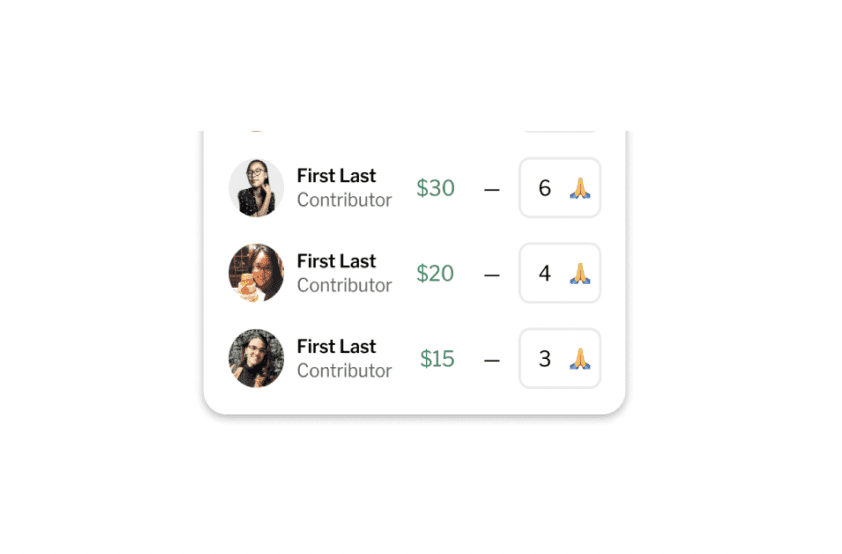 Contributors are also able to share drafts into Foster for free, gaining access to the same quality contributors that writers outside of the collective must pay for. They join a thriving community of writers and editors who elevate each other through workshops, retreats, peer groups, and personal partnerships. Each remains independent while receiving support from hundreds of peers.
Sound like you? Become a contributor.
Grants, Programs, and Publications
We have ambitions far beyond editorial support.
As contributors, we invest in writers. Our support develops their writing, their thinking, and the impact they can have on the world. This goes far beyond "editorial support" in the traditional sense.
Foster as a collective provides grants to fund writers directly. We design programs and retreats that bring writers together for peer and professional support. We partner with publications to help our writers find distribution for their stories. We educate on new technologies and strategies writers can use to create and distribute their work.
In Foster Season One, 75 of us spent three months exploring our unexpressed Truths together, digging deep for the things that make us "us" and working to find the words to express them. At the end of the season, we published new work we were proud of that may not have found its way into the world otherwise.
We've held workshops with notable speakers and facilitators on topics ranging from audience building to resurrecting old work to writing a bio that accurately reflects who you are. Because so much of putting our words into the world is about courage and removing the barriers that prompt us to censor ourselves, we are always finding new ways to keep the channel open.
We are currently in the process of planning our next season, putting together a Foster publication, and investing in outstanding pieces that emerge from the collective. We just awarded our first writing grant to Foster member Rob Hardy for The Ungated Manifesto, his rallying cry for restoring the creative soul of the internet.
Our future plans include partnering with other publications to offer Foster members a path to publishing in outlets beyond our community's circle, launching an accelerator for small teams of writers to start publications themselves, and opening a writing oasis in Brooklyn.
Write With Us
Are you as excited about bringing a broader, more expansive range of ideas and stories into the world as we are? Apply to become a contributor, or simply download the Foster extension and post a draft with one-click. You can also email us with other ideas or partnership inquiries to hello at foster dot co. We look forward to writing with you ✍️✨